Why Budapest 101?
Just like the 101 courses of the universities, we would like to give you the introduction to Budapest and Hungary. Take our 101 tour on your first day in the city to understand what is surrounding you, and then move on to the "advanced classes" and discover the hidden gems. We will give you the big picture, but we will also open your eyes to be able to see and appreciate the little details.
At Budapest 101 we believe in tailor-made private tours. We never stop learning and we are always full of new ideas. We are ready to share our passion with you and make sure that you leave Hungary with the best memories. We believe in responsible tourism. If you can't find a tour that suits your interest please let us know what you have in mind and we will do everything to make it happen, always picking the most knowledgeable guide for you. We speak English, Spanish, and Portuguese.
The people behind Budapest 101
Judit 
Licensed Tour Guide (English, Spanish), Blogger, Foodie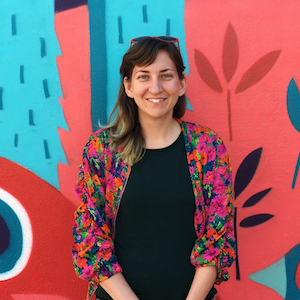 I couldn't think of a better job for me than being a tour guide. It all started with my passion for travelling and languages in high school. I went to university to study Spanish and Portuguese Philology and I spent four semesters abroad in Denmark, Spain, and France. Being a foodie and a graphomaniac I authored several blogs, including one about French cheese. During my work as a culinary guide I fell in love with wine as well so I spent 4 months in a Burgundian winery in France. When I'm not working I travel to a remote village as a volunteer teacher, or I practice the best sport there is: orienteering. My latest obsession is specialty coffee and I can't wait to show you all my favourite finds in the city! And if you want something off the beaten track, discover with me the hidden cemeteries of Budapest.
---
Veronika
Licensed Tour Guide (English, German), Blogger

After being raised in a small village of the Hungarian countryside I moved to Budapest like many others for university and I could not be any happier that I got to settle down here afterwards. I fell in love with the city right away and my passion just grew stronger by discovering its secrets, learning about its rich history and admiring its
fascinating architecture. Once you start getting to know this city you will not be able to get enough of it. Budapest has many different faces and it has so much to offer. Join me on a tour to get started with your discovery, to learn about the history of the country and the everyday life of Hungarians and to hear local stories. I would love to share my love for Budapest with you.
---
Kata
Licensed Tour Guide (English, French)
For me, being a to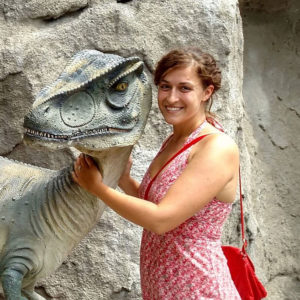 urguide is a passion! I feel deep love towards architecture, urban develeopment, history, urban legends, nature, food and wine, and I would love to share my passion with you, dear travellers from all over the world! I have been working as a tourguide for 12 years and I'm always searching for more and more secrets of Budapest and Hungary. And if you are looking for something really off the beaten path join me on a Hidden Gems Tour discovering district 8 of the Hungarian capital.
I do love nature, villages and smaller towns, too, and would be happy to show you the whole country. Besides guiding, I learnt environmental studies and sociology at the University, so I am very much into these topics, too.
---
Ádám
Photographer, Tabletop Game Enthusiast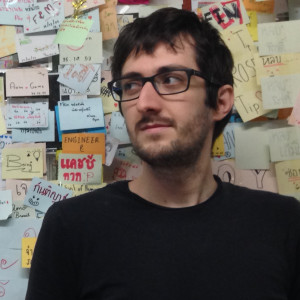 I was born and raised in Budapest, I witnessed all the changes the city went through in the past 20 years. I've always loved this city, and despite travelling to as many countries I can, Budapest will always be my favourite place to be. I'm a movie and tabletop game enthusiast, currently working as a video editor. I love discovering new places in the city (and taking photos of them), and I share the food and coffee obsession of Judit so we are always on hunt for the coolest spots. I would gladly show you some or teach you how to solve the Rubik's cube!