At Csendes Concept Store "everything is for sale". That's the motto of this cute shop – and I guarantee that you will want to buy, well, just about everything.

If you don't like the cliché souvenirs, Csendes Concept Store (previously called A Pesti Szatócs) is your place – that's why we like to visit them on our Budapest Design Tours as well. Carefully selected vintage clothes and objects, local artists' works and edible treats, you name it. Anything they have is so elementally cool that you'll probably want to keep all the gifts you buy here for your friends.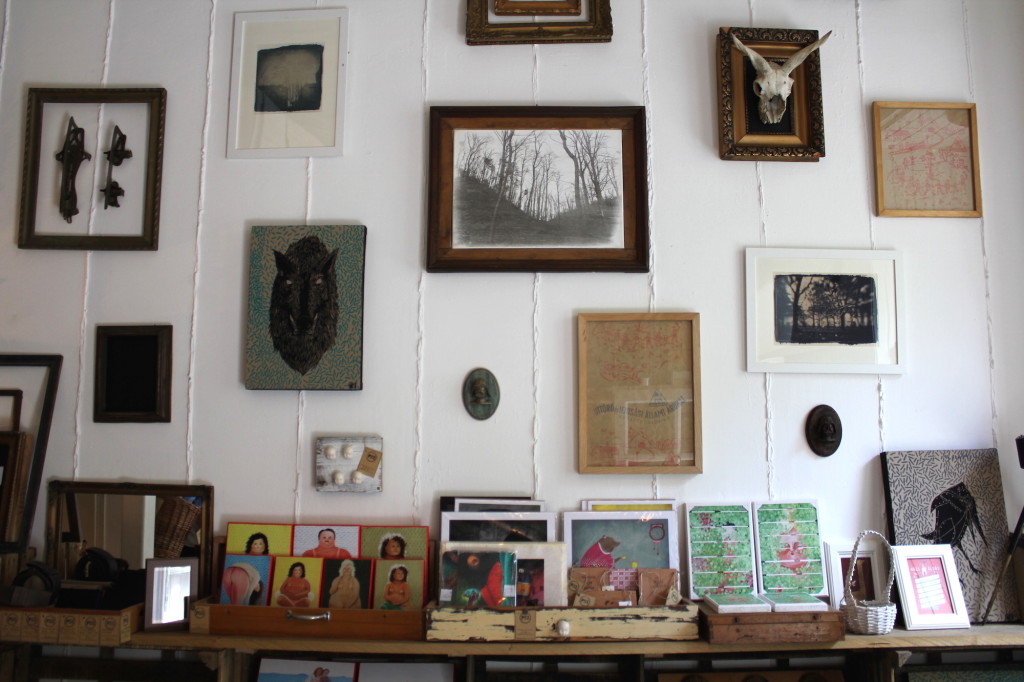 They use their small space very efficiently, you can find more treasures here then at an entire flea market. From original drawings to home made jams, from pottery to old vinyls, second hand and new are living here in peace.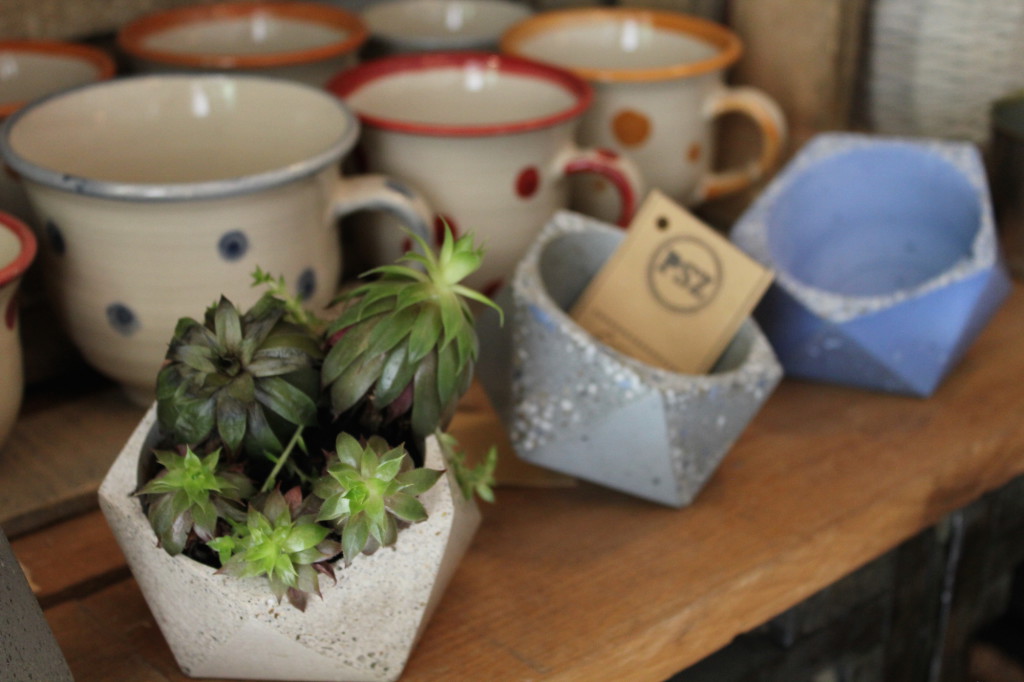 Some of my favourite things are these geometrical concrete pots for succulents – no apartment can be hip enough without them.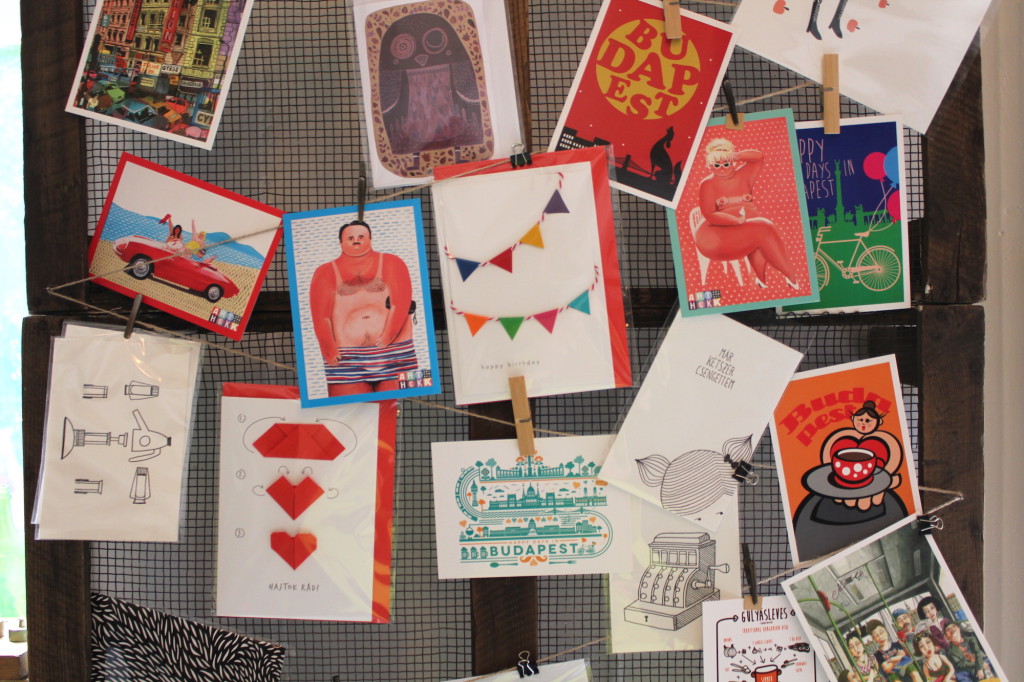 Also these postcards are simply genius. Send any of them to your sister, she'll have it framed before you get back home.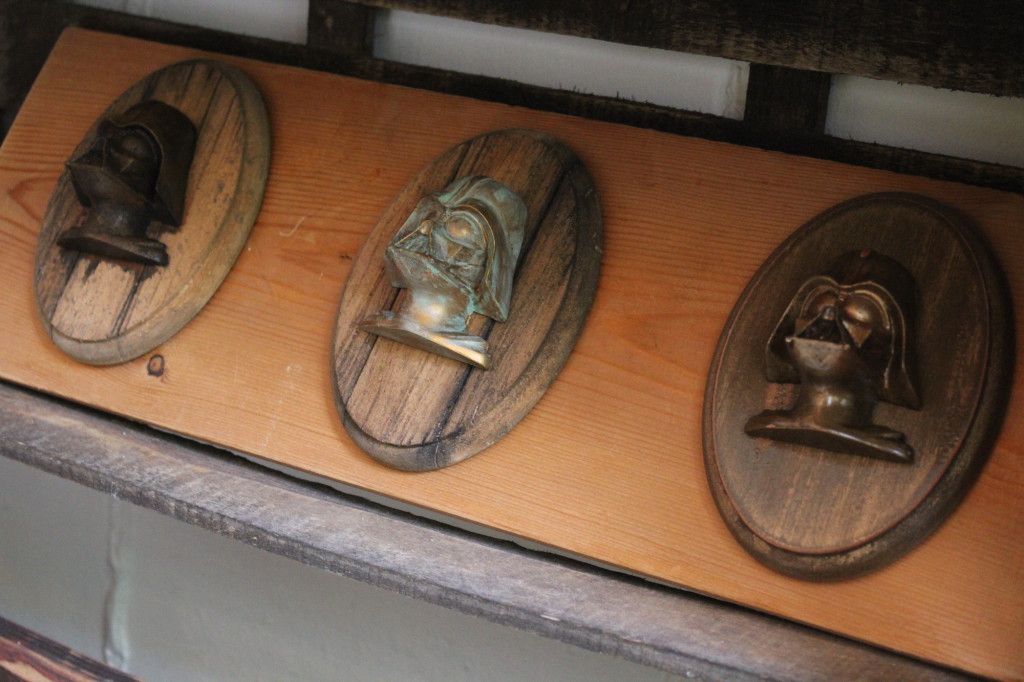 And your brother will go crazy when he opens up his present and he finds this Darth Vader trophy in the wrapping. Then again, maybe it will end up on your wall and you will find yourself ordering for him some Budapest printed T-shirt from e-bay instead.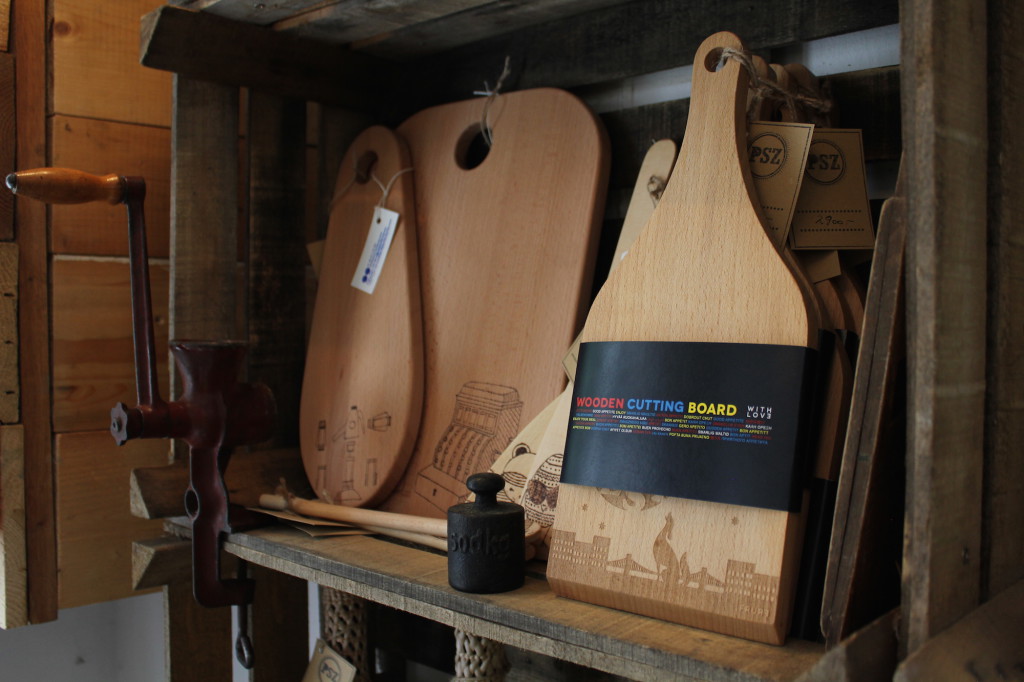 Then there's your uncle who loves to cook, he will be chopping onion for the next barbecue on one of these Hungary-themed hand made cutting boards. I have to warn you: those wooden spoons are way too cute for cooking.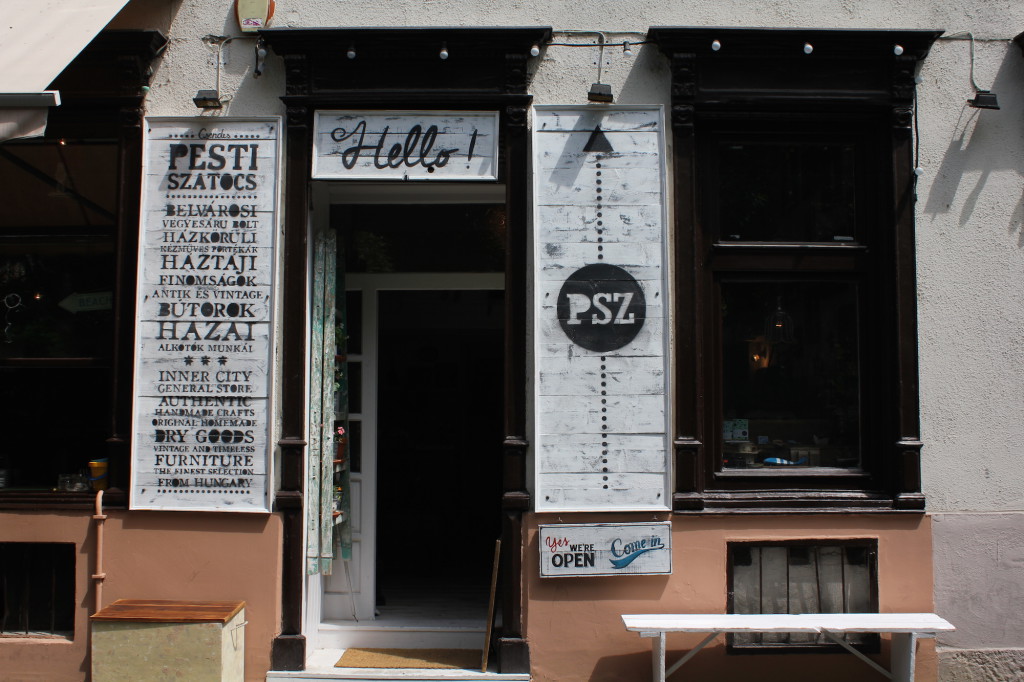 This is the entrance you have to look for. It is located on one of our favourite squares, right next to the Károlyi garden, so make sure you sit down with your new treasures for a glass of wine at Csendestárs, an open air wine bar next door that would make even Parisians jealous.
Csendes Concept Store (previously known as A Pesti Szatócs)
Magyar utca 18, district 5, Budapest
Mon-Sat 12-20