Do you know what locals do in winter in Budapest? No, they don't spend every waking hour at the Christmas Market! Instead they grab their skates and they slide around in the most scenic rink in the universe.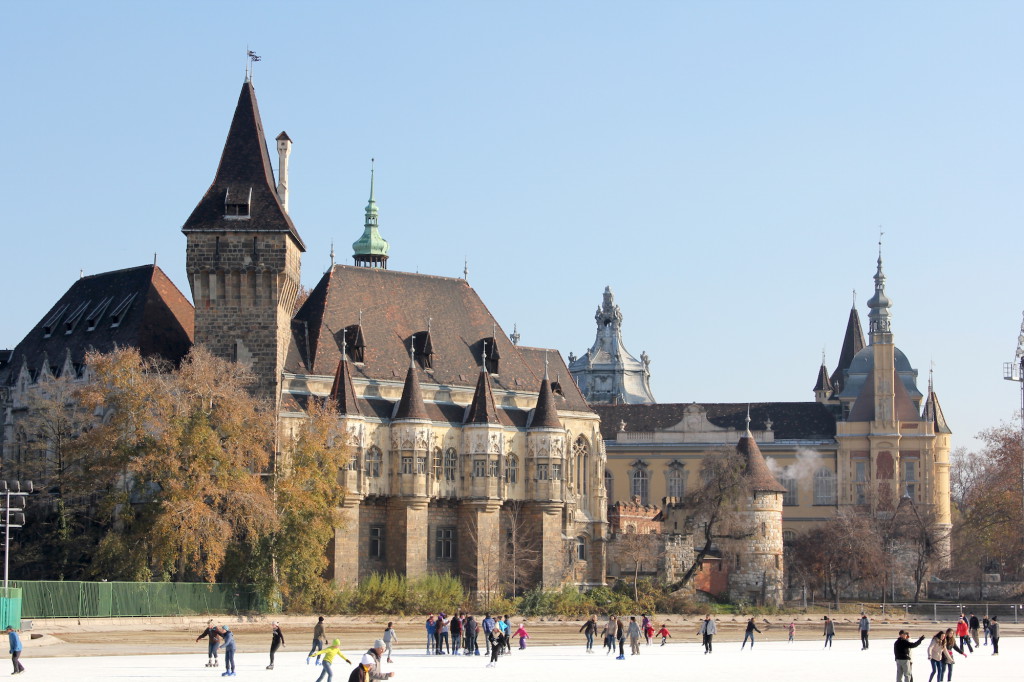 Budapest has one of the biggest open air ice skating rinks of Europe. And we love it! Locals can't wait for the skating season to begin every November. Located in the City Park ("Városliget"), surrounded by breathtaking architecture, you can't find a more beautiful setting for this winter sport. In a country without huge mountains we had to find a way to entertain ourselves in the cold, right?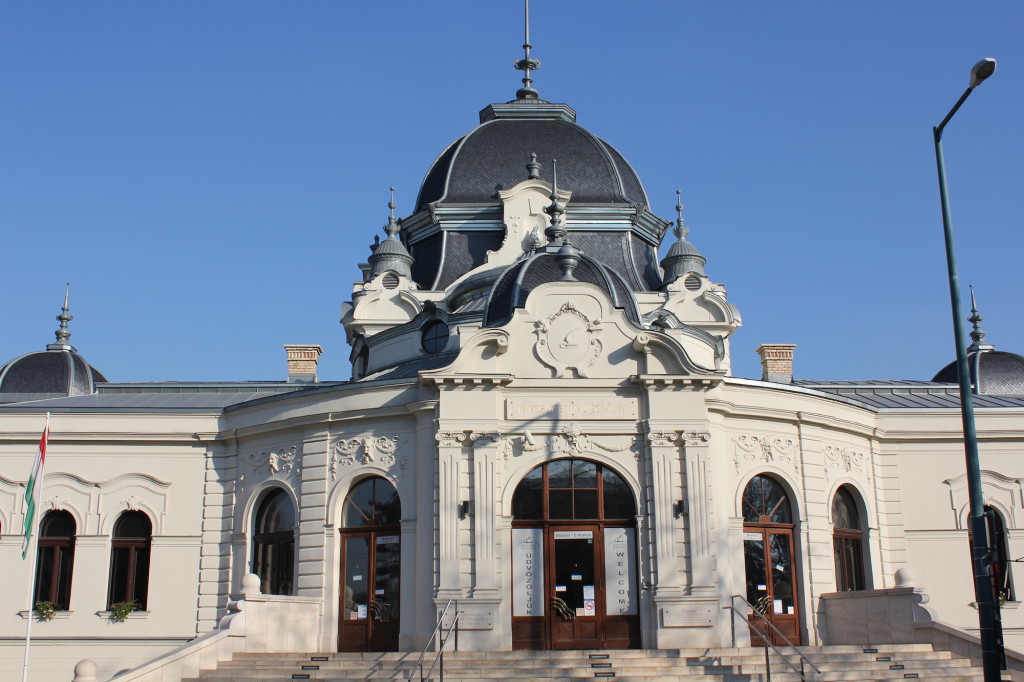 This fancy white building on the pictures could easily be a royal palace anywhere else, but Budapest built it just for the skaters, in 1893. The rink opened already in 1870 though, and it was always popular among the young but shy generation. Small "accidents" created the perfect opportunity for the ladies to meet their future husband.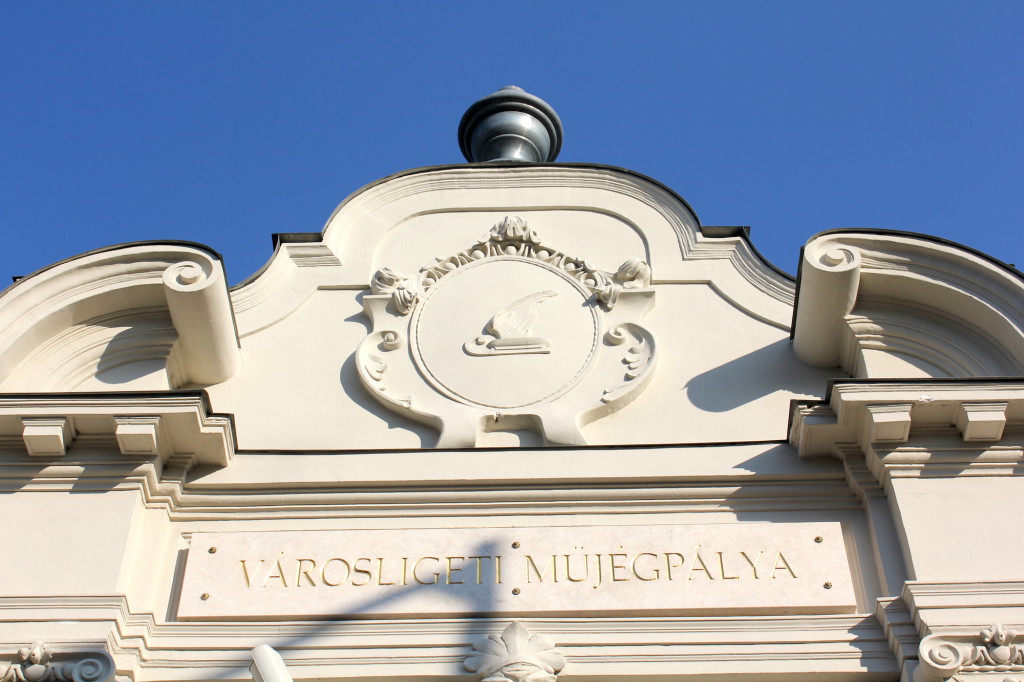 Look at the logo on the top of the building! Isn't this old-school skate with the wings terribly cute? The rink was home for some serious competitions as well already in the 19th century, and ever since it welcomes beginners and professionals too. They even have courses to teach you the basics!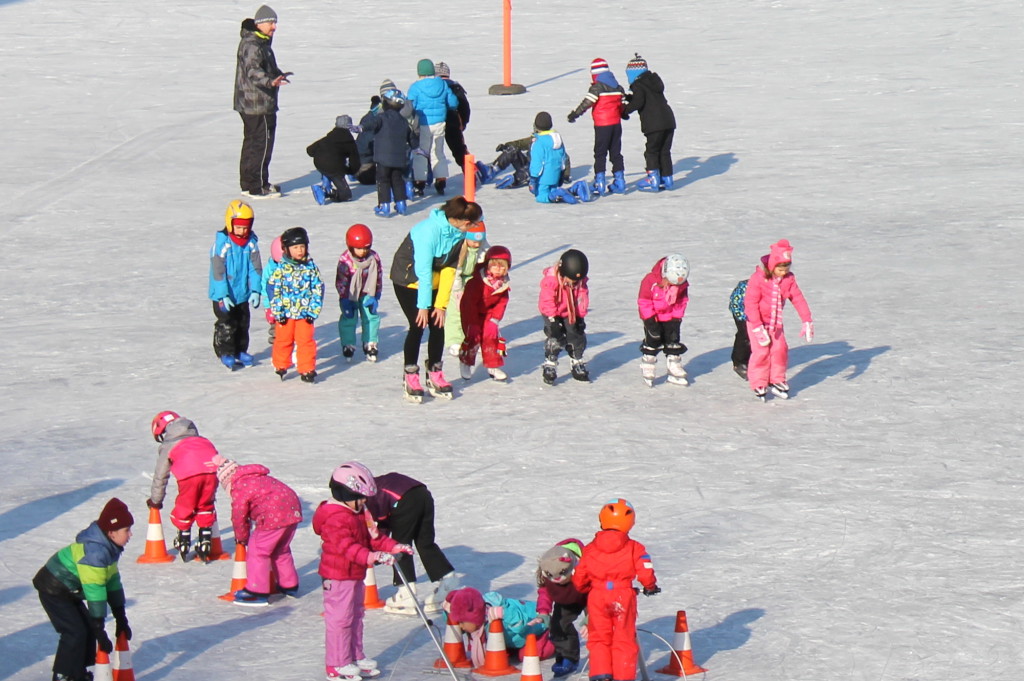 Thanks to the cooling system installed a couple of years ago the ice is kept frozen even on warmer days, so you can enjoy it any day until spring time. Even in the evening, when these beautiful buildings are lit up around you! And if you need a break, what's better than a cup of mulled wine or a hot tea?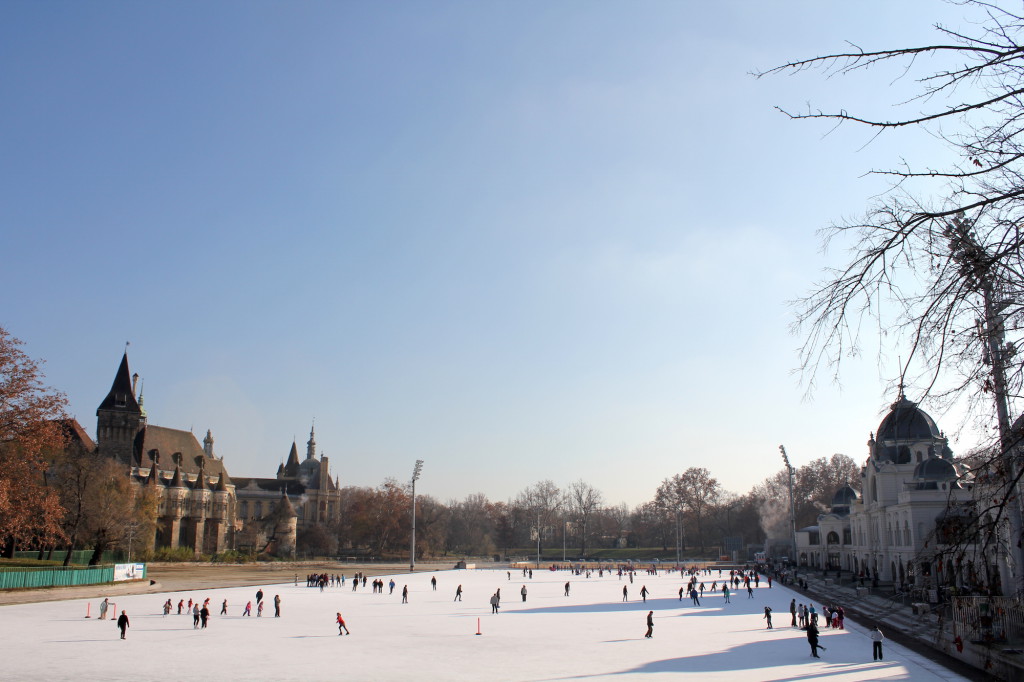 The ice skating rink is open every day:
Monday – Friday: 9-13 and 17-21
Saturday: 9-14 and 16-21
Sunday: 9-14 and 16-20
The entrance fees are between 1000 and 2000 forints (appr. 3 – 7 euros), weekdays are the least expensive days. There are reduced prices for students and seniors. You can rent skates for 2000 forints (plus 2000 forints deposit), you have to pay for it when you buy your ticket. It's possible to purchase the tickets online as well.
To get there just take the metro 1 until "Hősök tere". And if you want to relax your tired legs and warm up, you don't have to go too far, the Széchenyi Thermal Bath is just a 5-minute walk from here!
Click here if you need more ideas about winter activities in Budapest, you can thank us later.
(This post was updated in 2018 November.)