Winter holidays were clearly designed to forget the darkness and the cold weather, and the Christmas markets are the twinkling stars of this period in most European cities. Let us show you why the one in Budapest is special!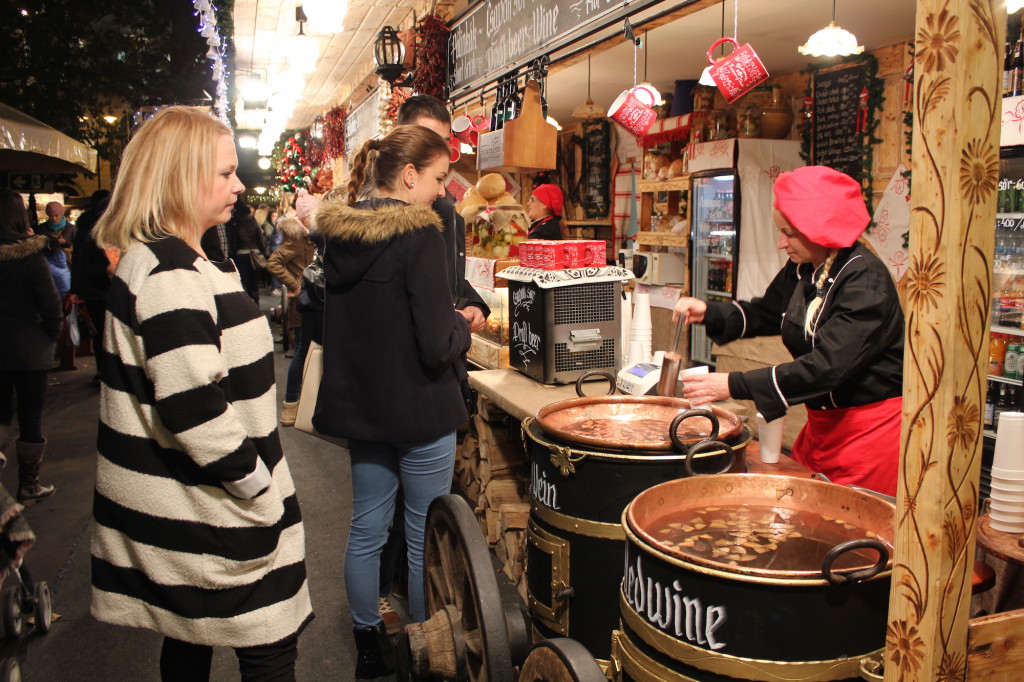 First of all: all that mulled wine! Hungarian wine is delicious as it is, but the hot version with cinnamon, cloves, orange, and apple is even better on a cold evening, warming up your hands.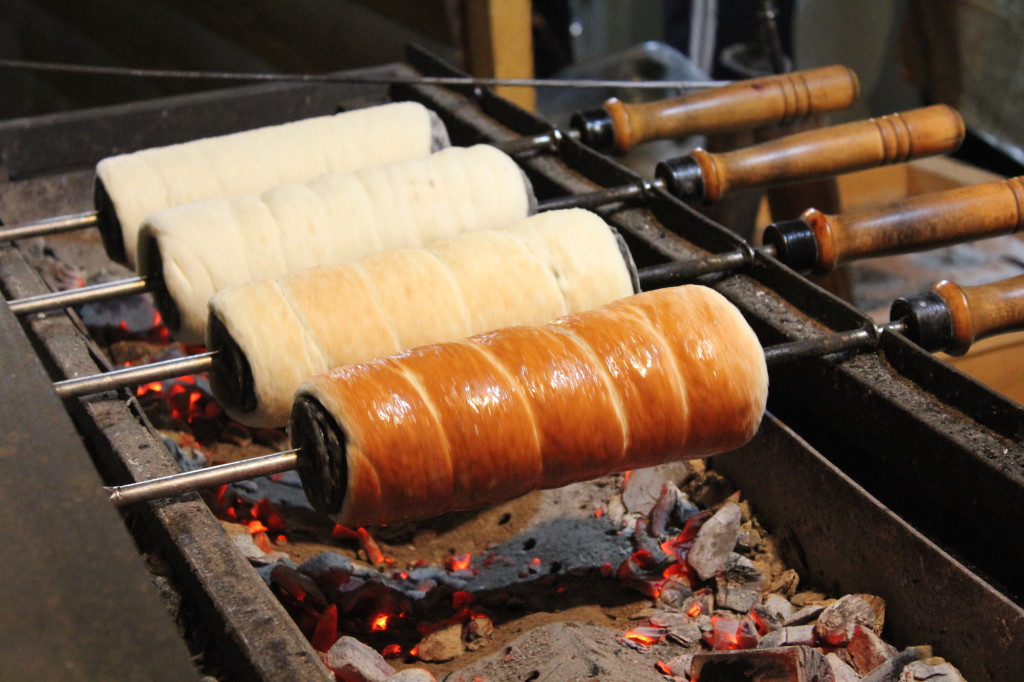 Next one up: kürtőskalács! Usually translated as 'chimney cake', this sweet Hungarian delicacy is originated from Transylvania, and is best when baked over charcoal. The inside of it is heavenly soft, the sugar is caramelised on the outside, and then it can be rolled in cinnamon, walnut, almond, and more. I literally haven't met anyone who didn't like it.
Then there's the rest of the food. If you want to try something traditionally Christmassy, go with the stuffed cabbage ('töltött káposzta'), the fishermen's soup ('halászlé'), or with the bejgli, filled with plenty of poppyseed or walnut (pictured above). Otherwise you will find a really wide range of food from Hungarian sausages to rooster testicle stew – it is way more delicious than it sounds.
Our gingerbread ('mézeskalács') is also wonderful, besides the usual spices the dominating ingredient is the honey, and it is beautifully decorated. Above you can see some modern ones, but you can easily find the traditional patterns as well.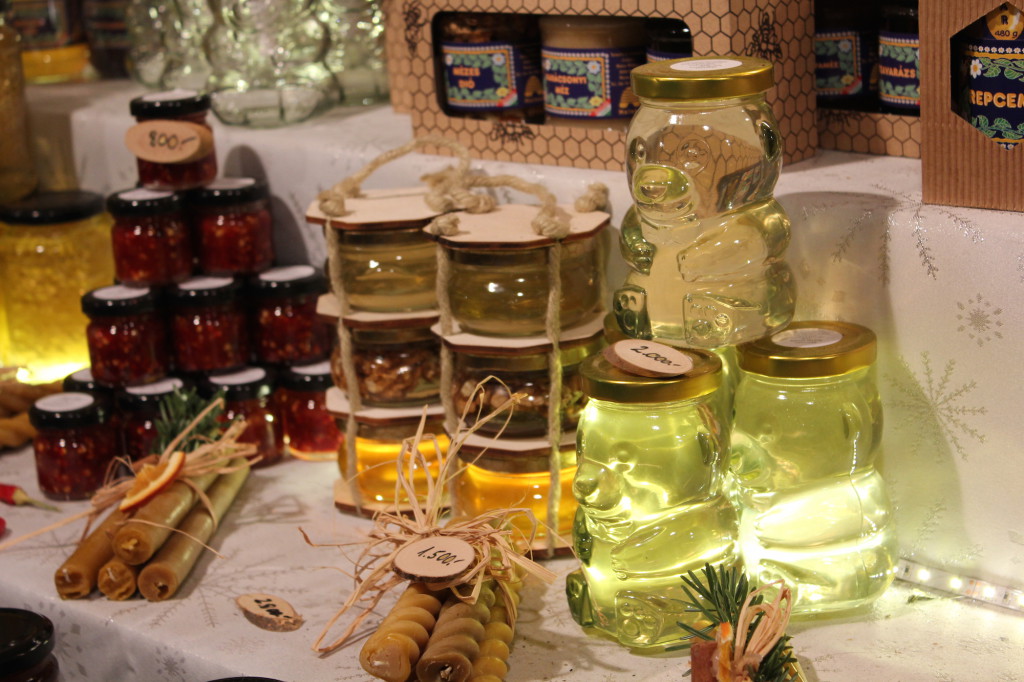 Speaking of honey: it might be the best foodie souvenir from Hungary! We are in the top ten producers of the world, and not only the quantity, the quality is also great. The most famous type is the acacia honey (very light colour, pictured above in the bear jars), but you can find a really wide range of flavours, and also candles made of natural bee wax – the smell of it is simply wonderful.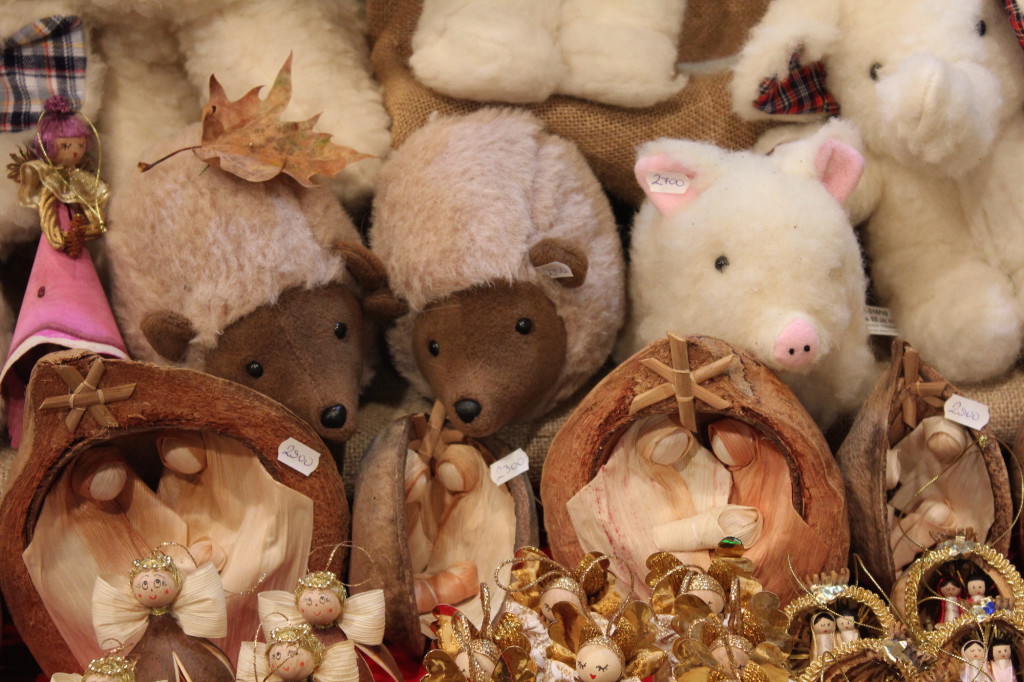 There are many smaller markets around Budapest, but you can find the nicest variety of local artisan products at the biggest one on Vörösmarty square. Like these super soft hand-made piggies and hedgehogs! See many more photos in the gallery at the end of this post.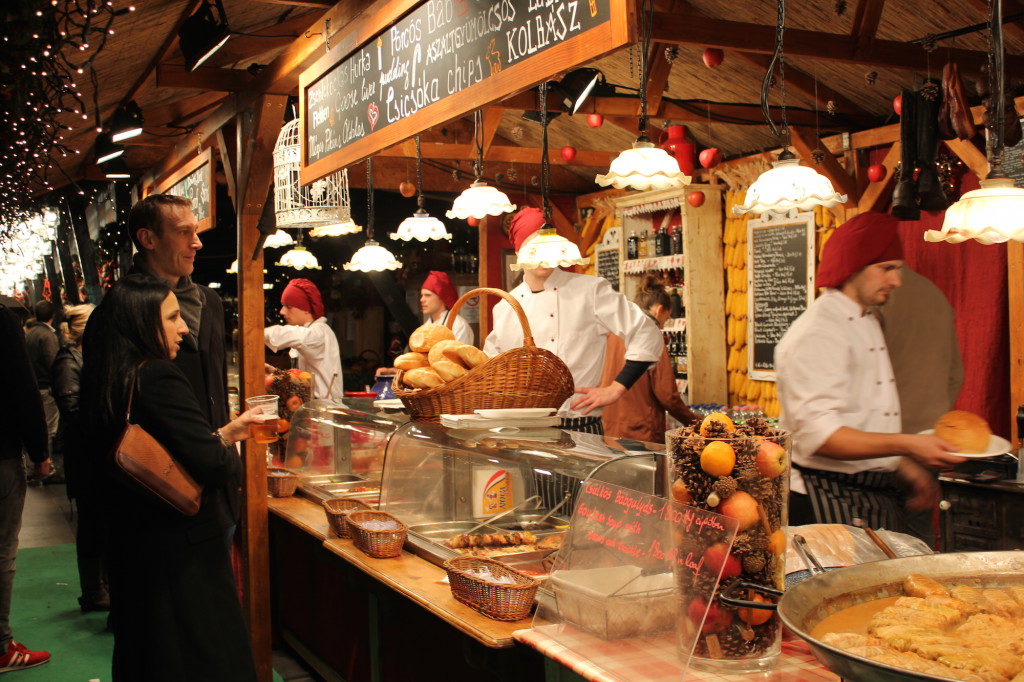 If you want to learn more about the Hungarian Christmas traditions, know what to eat and drink and hear about the story behind everything, don't hesitate to book a Christmas 101 Tour with us! You can also combine it with any other Budapest 101 Tour. Contact us via email at [email protected]