The St. Andrea winery is one of the best ones in the Eger region. The Lőrincz family puts their heart into their wine and it's always a pleasure to visit their cellar on our wine tours. As it is a 1,5 hour drive from Budapest, we were really excited when they announced the opening of their own wine bar in Budapest – and we were not disappointed.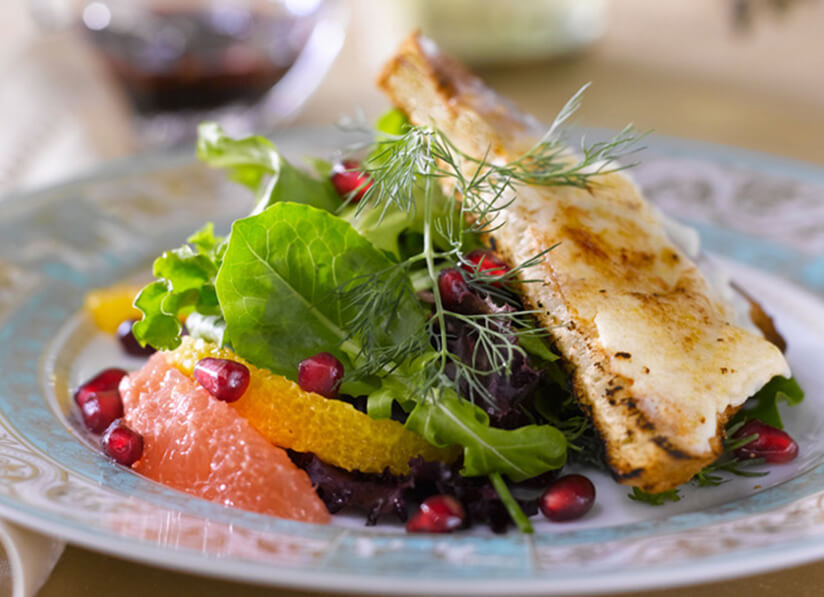 We tested their lunch menu still before the official opening. Many places have a beta period for a few weeks to find the mishaps and problems but St. Andrea didn't need it. We are perfectionists but it was impossible to find anything to criticise.
The starters (above) were really hard to choose from but we decided to have the smoked duck breast with apple – delicious! – and the cold goat cheese brulée.




For mains one of us went with fish, after all it was a Friday. The beautifully pink trout was a great light option served on a mushroom consommé. We also tried the pork with tarhonya and paprika, two Hungarian classics.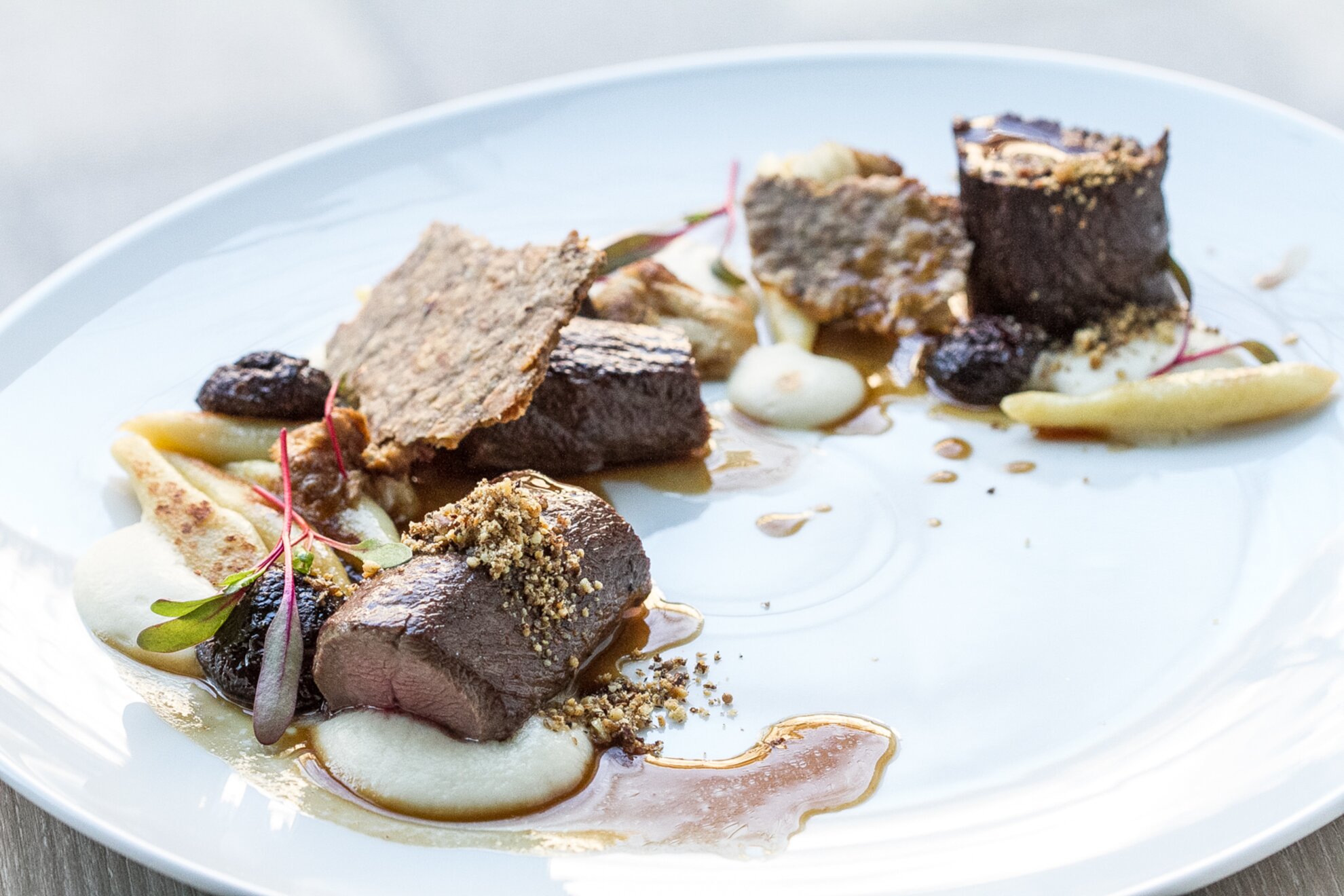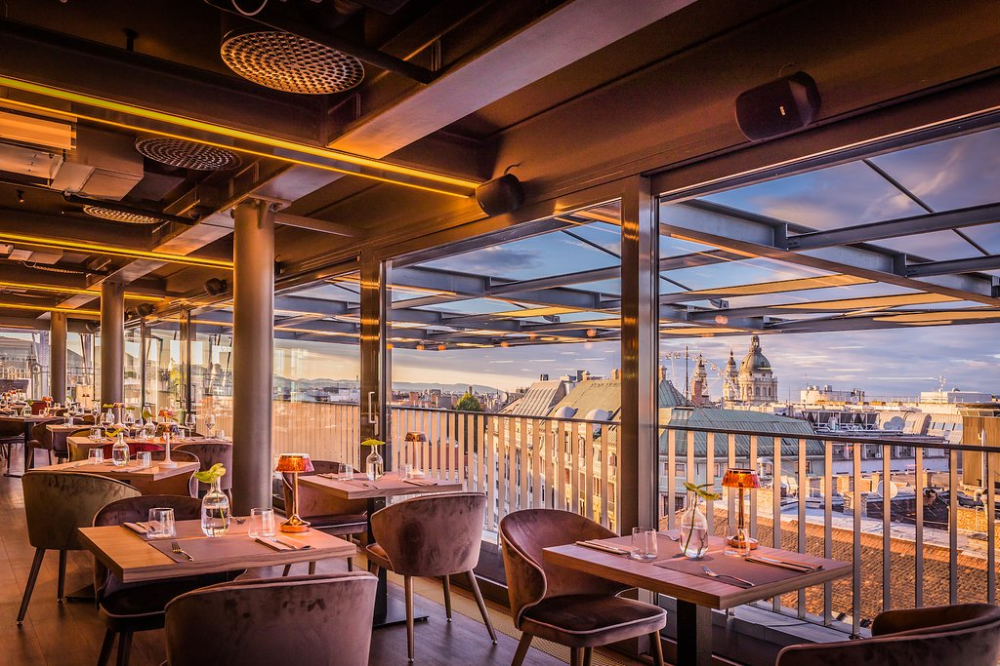 There were also two options for dessert but the rice mousse with quince and salted caramel sounded so good that we all had to have that, and we were not disappointed. Give us anything with salted caramel and we are forever yours!
The service was impeccable, the glass of wine was part of the menu and good as always. The interior has an elegant but still cozy atmosphere (the bag holder next to the tables is such a clever addition!) and the bar features a Hungarian invention: the translucent concrete by Áron Losonczi. The restaurant is part of the freshly renovated Eiffel Palace – it was built in 1893 and its beautiful iron elements came directly from the company of Gustave Eiffel.
The 3-course lunch menu with a glass of wine has a really attractive price (2,800 HUF), but you can also find here great food in the evening. And let's not forget the wines, straight from the family's cellar!
(2018 February edit: The 3-course lunch menu's price is 4800 HUF +12,5% service fee, but it is even better quality than in the time of our review.)
St. Andrea Wine Bar
Location: Bajcsy-Zsilinszky út 78. – just a short walk from the St Stephen Basilica
Facebook