If you are ever near the St Stephen Basilica you must notice the long queue in front of a tiny shop called Gelarto Rosa. All these people are waiting for their rose shaped gelato. At first I was a bit concerned that the makers might want to hide the low quality with the looks. But 10 years in business proved that the shape is really just an extra to enjoy the superb flavours even more!
They work with excellent ingredients putting a lot of creativity into their ice cream. Now Gelarto Rosa opened a new location in the same street, under Hercegprímás street 3, and so few people noticed it so far that it's your best chance to get your treat without waiting the long line.
Click on any photo to see it in a bigger size!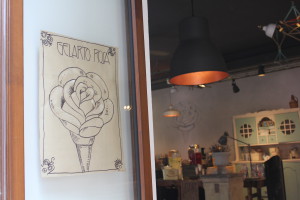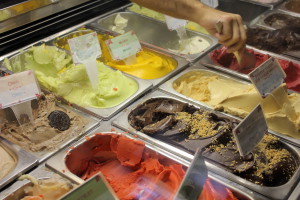 They managed to create a unique new shop with some extras: you can even buy the work of some local designers like Kezemura, a wonderful ceramic artist.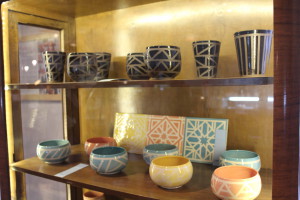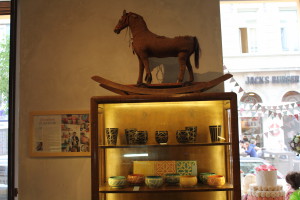 I really loved the lemonade bar as well with the macaron decor – but it's not just an ornament, you can also taste these French delights.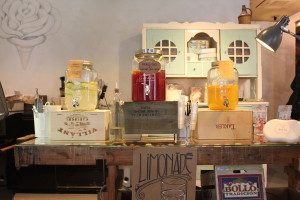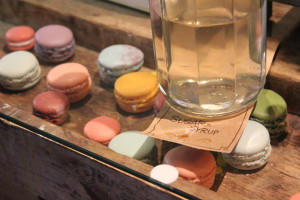 When it comes to the gelato, my favourite flavours include the mango, the pistachio and the basil lemon, but honestly, you can't go wrong with anything. And I love watching how they make those pretty flowers, it's a form of art.
So forget the queue, visit the new shop and treat yourself!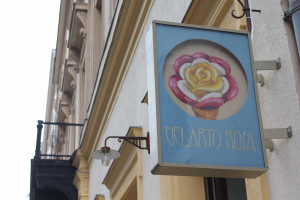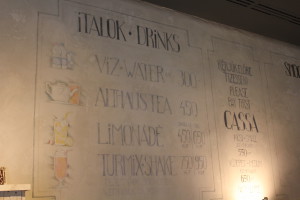 Gelarto Rosa
Hercegprímás street 3. 
Every day in warm seasons 10 am – 10 pm