Budapest is becoming one of the leading cities in the world of specialty coffee, and it's something that we like to show you on our tours as well. Nothing makes us sadder than seeing people with Starbucks cups when there are so many great options to enjoy higher quality, pay less, and support a local business. Let us give you the most useful list if you are a coffee lover in Budapest! In this post we'll list our favourites on the Pest side – the Buda edition is coming soon!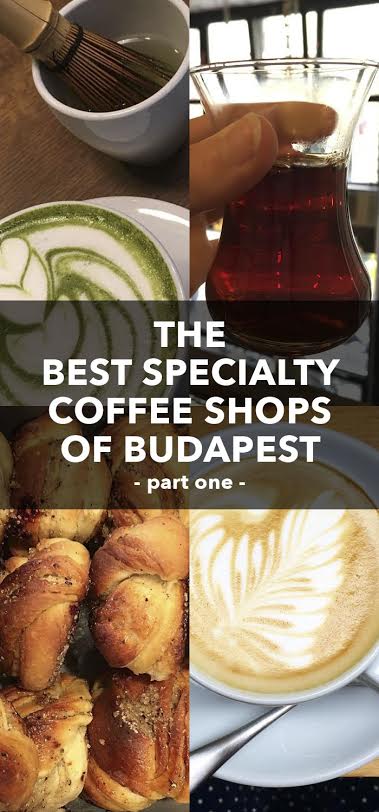 One thing is common in the next ten places: excellent specialty drinks using light roast coffee beans from the best roasters, baristas with enthusiasm, knowledge and dedication, plus of course great atmosphere.
1. Mantra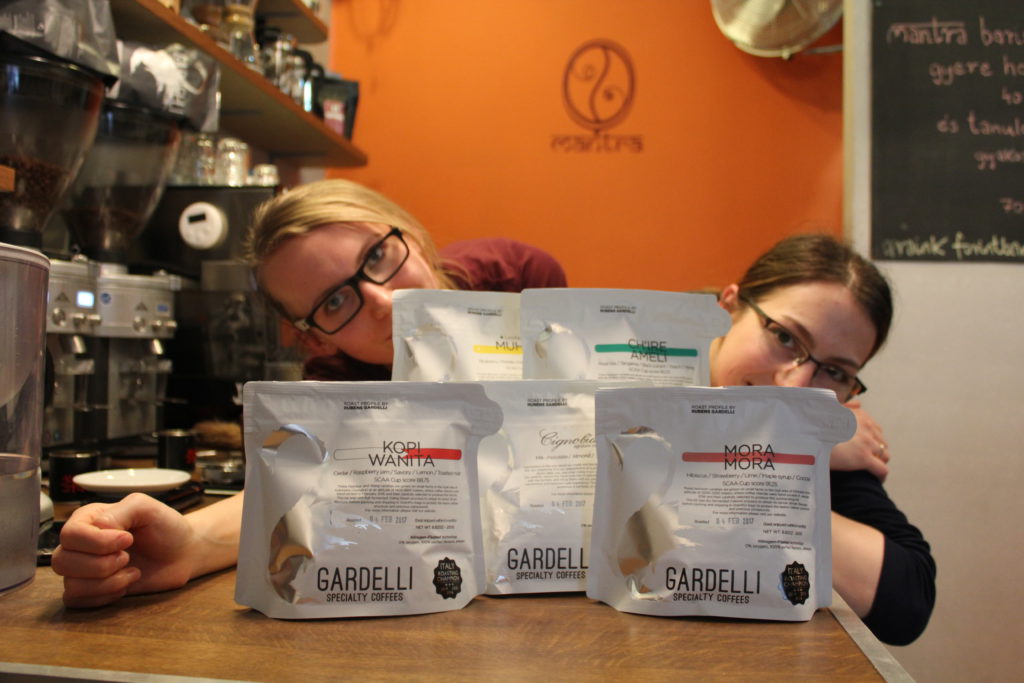 Mantra is proof that great things can happen in a tiny place. Their baristas are some of the most dedicated people in the city who don't just make crazy good coffee and tea, but most coffee lovers in Budapest probably took some of Mantra's courses at one point or an other, including me. I basically learned everything I know about coffee here. Mantra is using the coffee of the best Italian roaster, Gardelli, and they offer limited delicacies from time to time, for example coffee flower tea. Don't expect the cookie cutter hipster interior, they put more effort into their cups than into ironic tattoos. Very soon they will open their new café in a bigger space just down the street, we can't wait! Great sweet and savoury vegan options if you'd like a bite.
2. Warmcup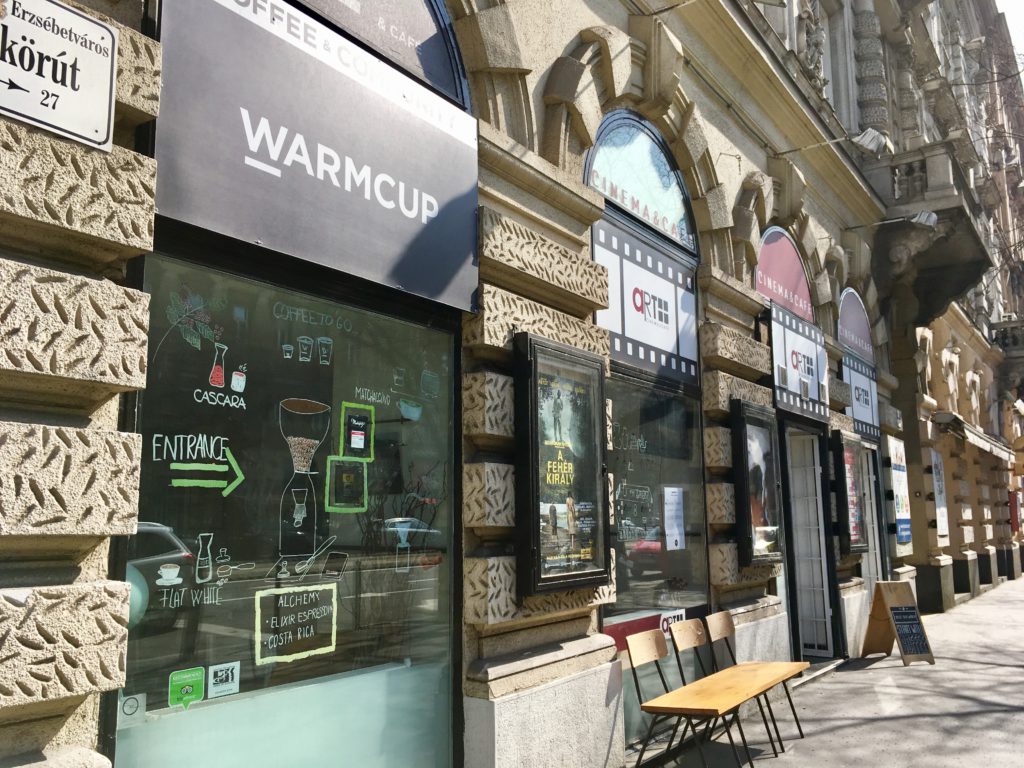 Located in an art cinema with a very instagrammable design, Warmcup is a safe haven on the Grand Boulevard ("Nagykörút") of Budapest. The head barista Gábor is somehow miraculously everywhere, giving advice to new places, training people for competitions, doing catering for events, and yet he finds time to experiment with some new stuff from time to time. Their cakes are made freshly every day just behind the counter, always highly recommended. 2017 December edit: Warmcup has a new owner, and we still need to test it to see the changes.
3. Piknik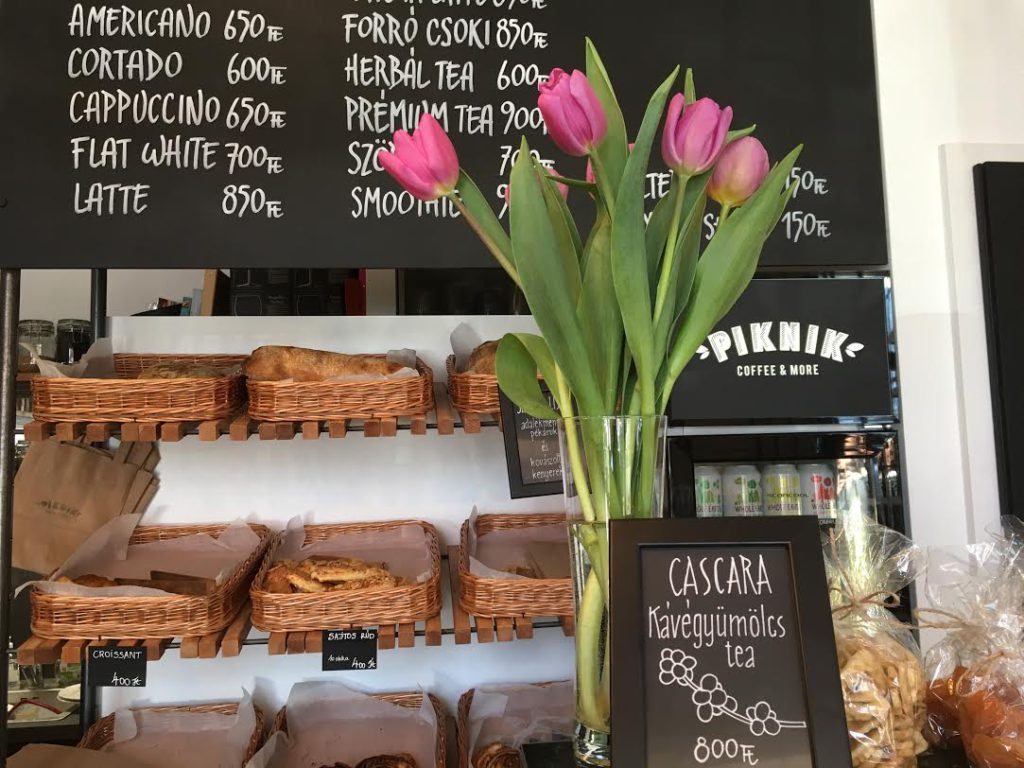 A brand new coffee shop in the heart of the 13th district, outside of the touristy area in a neighbourhood loved by artists and intellectuals. I love that the design features splashes of colour, even their La Marzocco espresso machine is magenta! Besides the usual pastry and sandwiches you find a huge Prosecco selection for take away – perfect for a picnic in the park!
4. London Coffee Society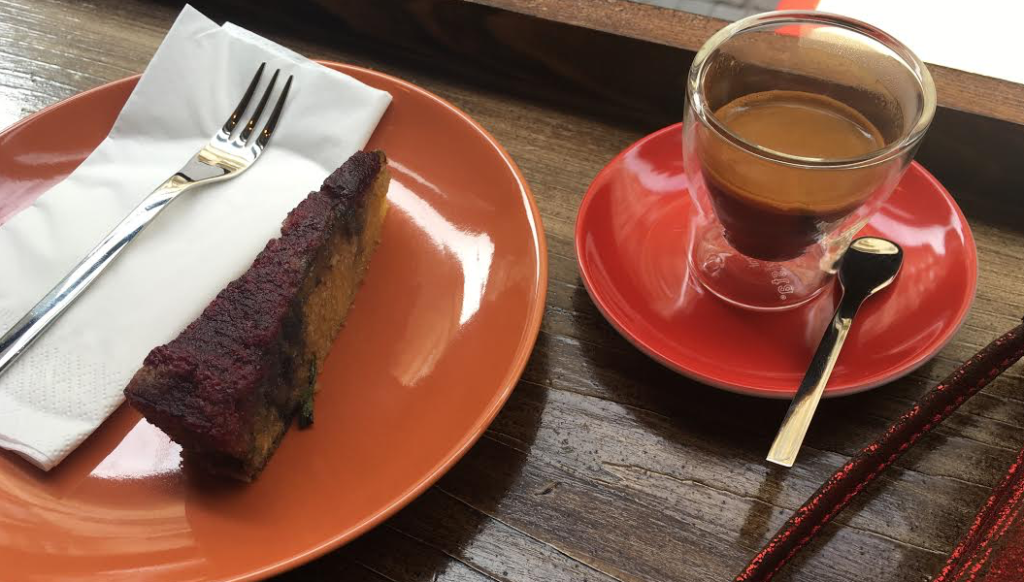 We were quite happy when London Coffee Society opened and filled a big empty gap on the map of specialty coffee. Finally we can have our proper caffeine load in the less busy part of the Jewish district as well! They get the beans from a London based roaster, Mission, and what makes them really special is the mind-blowing selection of home made cakes and breakfasts.
5. Espresso Embassy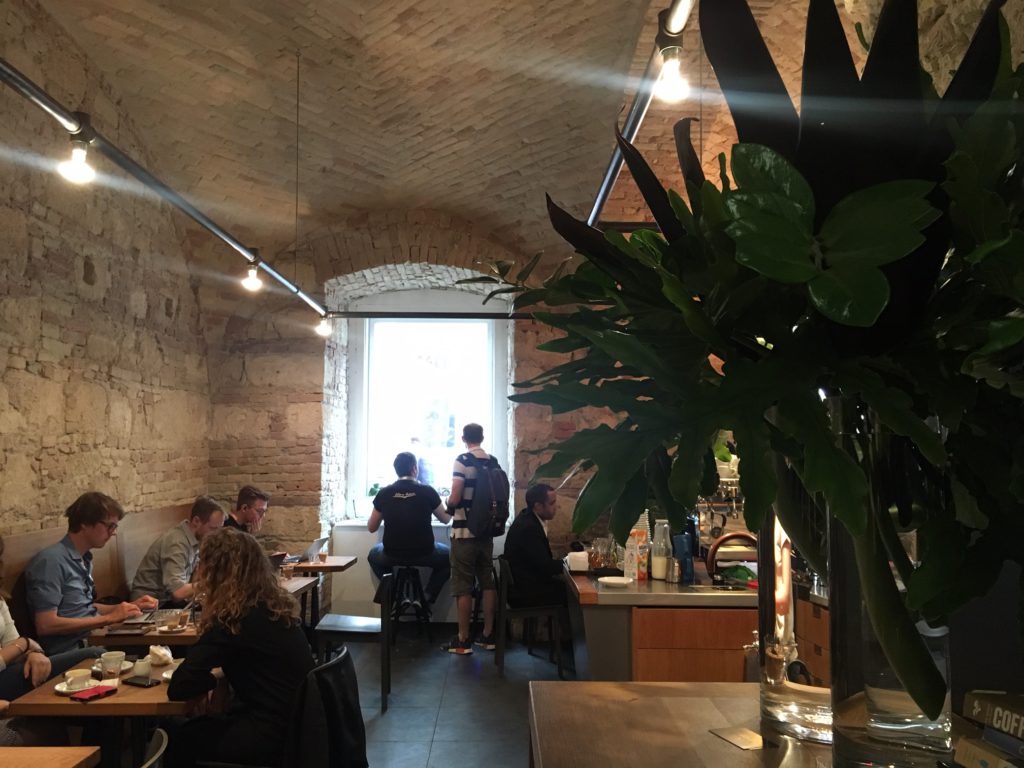 This might be the most well known specialty coffee shop in Budapest thanks to its central location and relatively big size. They are working with the most famous Hungarian roaster, Casino Mocca. For summer we highly recommend E.T. here – espresso tonic. It's so refreshing! And get the flódni cake, a traditional Hungarian Jewish pastry, if it's available. Apple, walnut, poppyseed and plum jam in one heavenly cake – you won't regret it! I'm only missing some more savoury options here.
6. Dose Espresso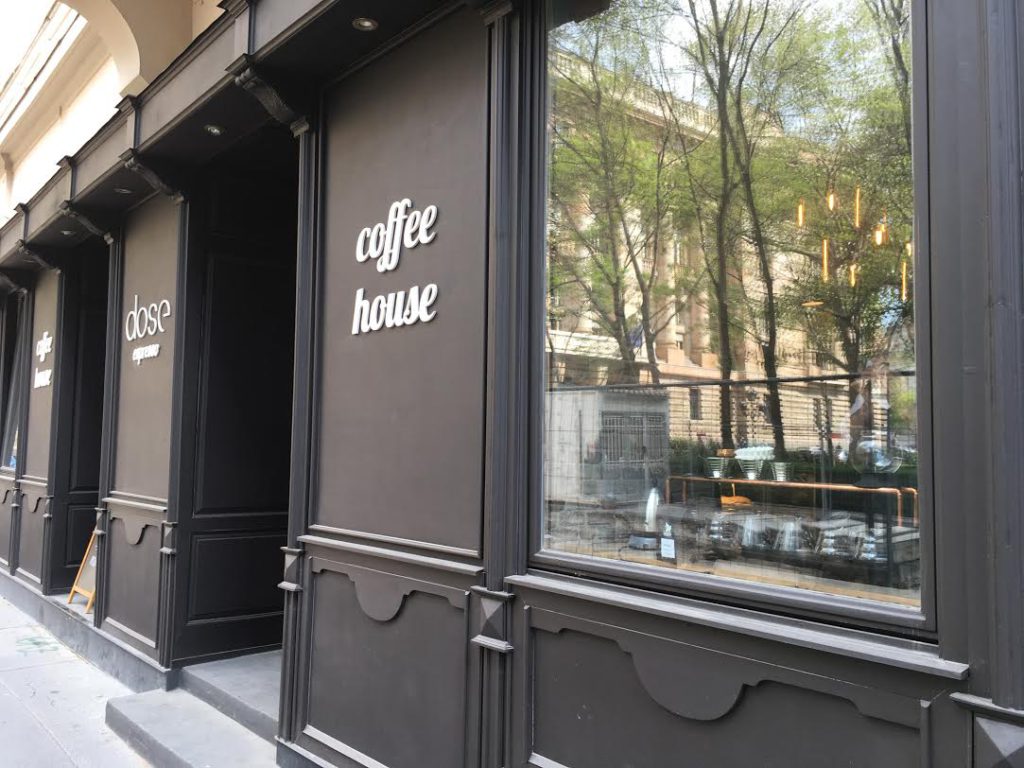 A brand new name in the city that we learned quickly: Dose is located really close to the foodie heaven that is the Hold street market, so it is our go-to place after a quick market lunch now. We fancy the darker design, and if there was a contest for the instagram pages of coffee shops, they would be our winners.
7. Kontakt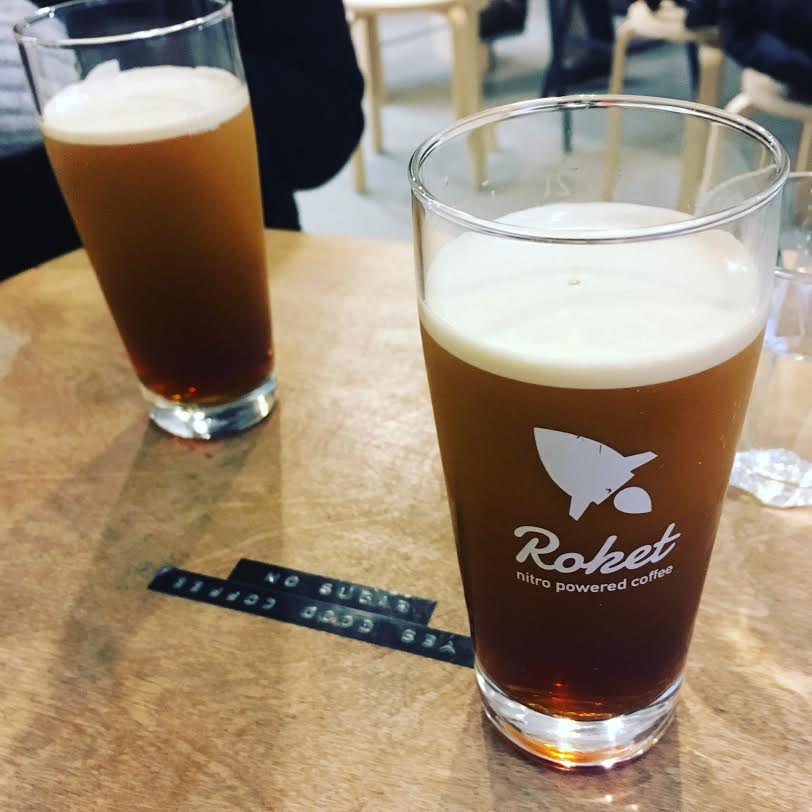 The most unique thing at Kontakt is the Roket: cold brew coffee on nitro tap. It looks just like a pint of Guinness as the foam is settling on the top, great on a hot day! Of course they have espresso based and other filtered drinks as well, and once I've even had a Cascara prepared in AeroPress here. It was delicious! They have one rule: don't ever ask for sugar!
8. 9bar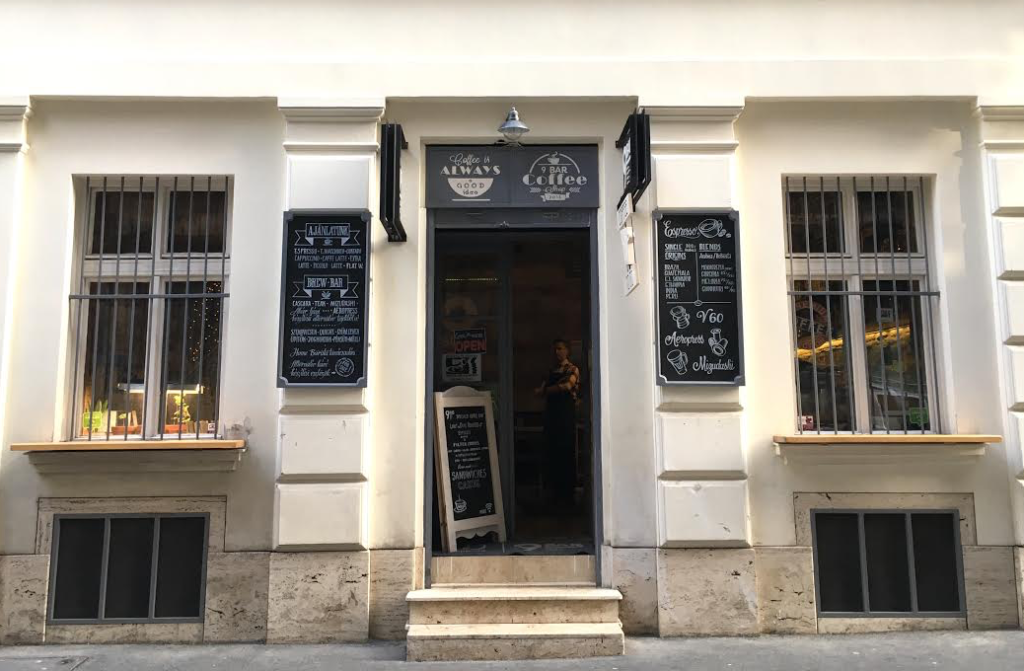 A cosy coffeeshop tucked away in a small street halfway between the Opera House and the St. Stephen's Basilica. The super friendly baristas love to play around with different tools, you would find even the mesmerising Syphon here, and on warmer days their cold brew is absolutely recommended. It's not crazy busy usually, so you can get a lot of things done on their free wifi if that's what you are into.
9. My Little Melbourne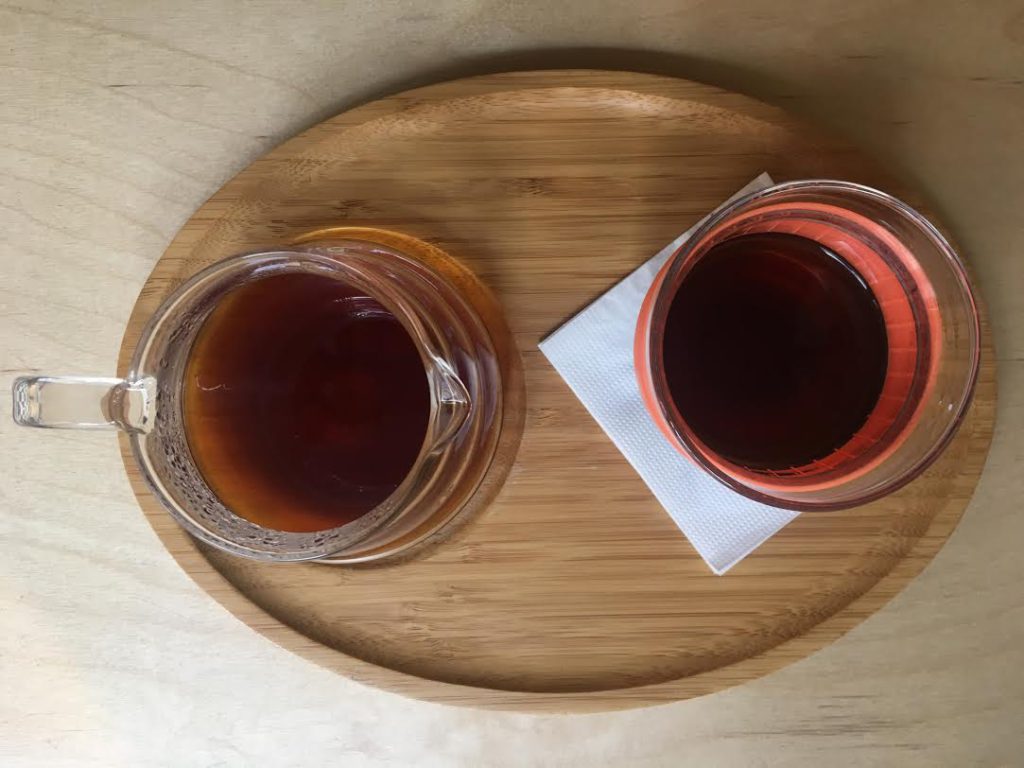 They were one of the pioneers of the specialty coffee scene taking inspiration directly from Melbourne, the mother of all hipster coffee cities. An espresso bar and a brew bar next to each other to cover all needs in the heart of Budapest. Since the opening they were responsible for several other cool venues in the Hungarian capital like This is Melbourne Too, My Green Cup, BeoPlay, and Coffee Market. You won't be disappointed in the quality in any of them.
10. Budapest Baristas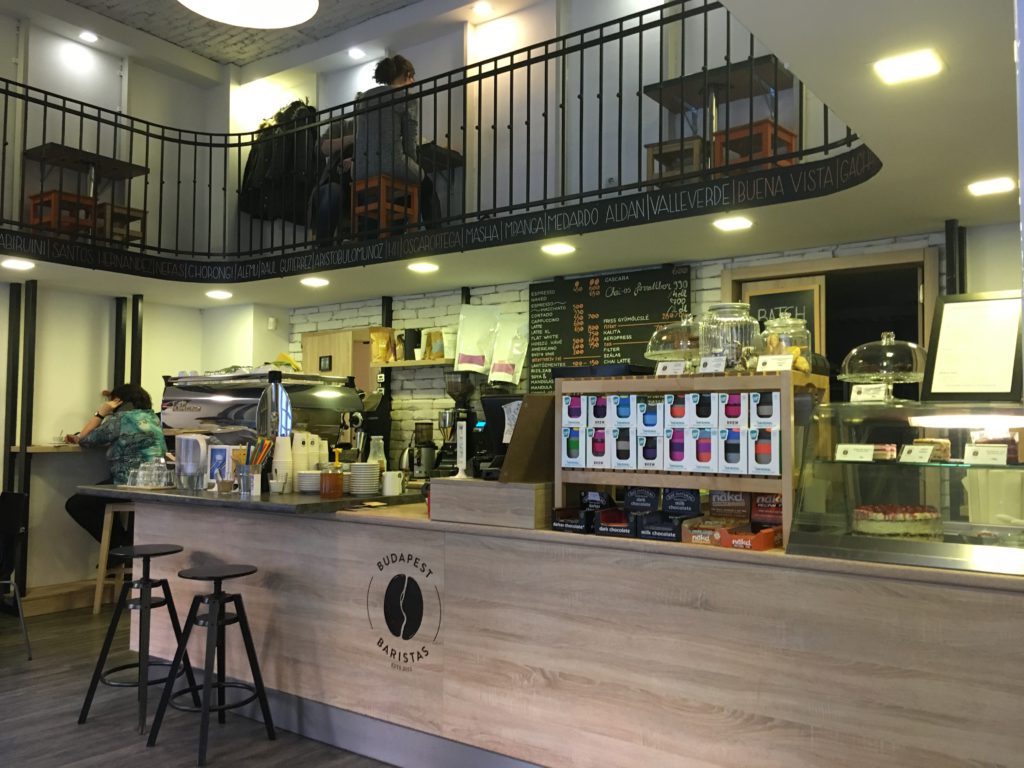 One of my favourite things about this coffee shop is the venue: previously an antique book store was working here. And it's just opposite my old university – I wish we had such good coffee around back in my days! Besides the usual drinks you can enjoy here a beautiful and healthy matcha latte as well, and they are pretty strong on the savoury breakfast as well.
---
These were just some of our favourites where we go often, but there are many more places to try, and the list is constantly growing. A few more names that you can trust: Tamp & Pull, Madal, One Cup, Fekete, Tényleg.
Stay tuned for the Buda edition! And if you are really into coffee culture don't miss our Coffee Tour when you visit Budapest!
Check out some more pics in the gallery: