I don't go to the 12th district that often, but a few weeks ago I had my yearly visit to the eye doctor there so I was planning on a lunch nearby at Tanti. I have heard great things about it, so I wanted to try it for months by then. Of course I ran out of time and couldn't make it to the restaurant – and I don't like to eat alone anyway. That same day Tanti received its first Michelin star.
Last week finally we made it. The 3-course lunch menu for 3,900 HUF (appr. 13 euros) would be a bargain in any Michelin star restaurant in the world, but, to be honest, what you can expect from it is extremely high quality, but no extraordinary creativity. If you are looking for the genius of Tanti, choose from the á la carte menu or go for dinner – the pricing is still very friendly.
Between the two of us we tried 6 different dishes. For starters we went all green: ramsons velouté and green peas salad with stracciatella. Stracciatella as the cheese, not the gelato.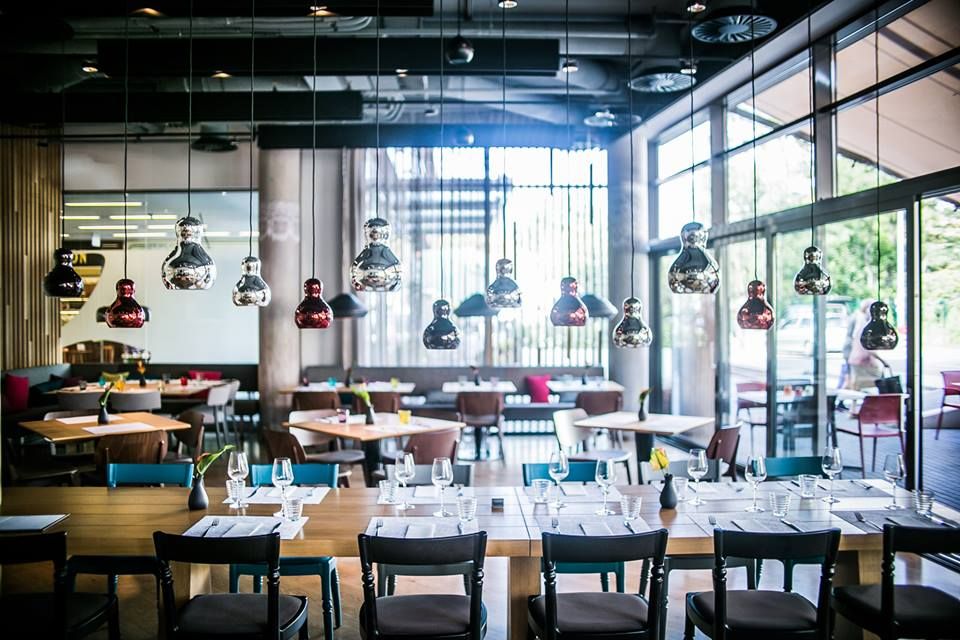 The velouté was served on some barley and a beautifully creamy egg yolk, and the soup itself was as pure as possible, maybe even too much – after a few spoonfuls the strong, spicy flavour of the ramsons was way too dominating, scratching our throat.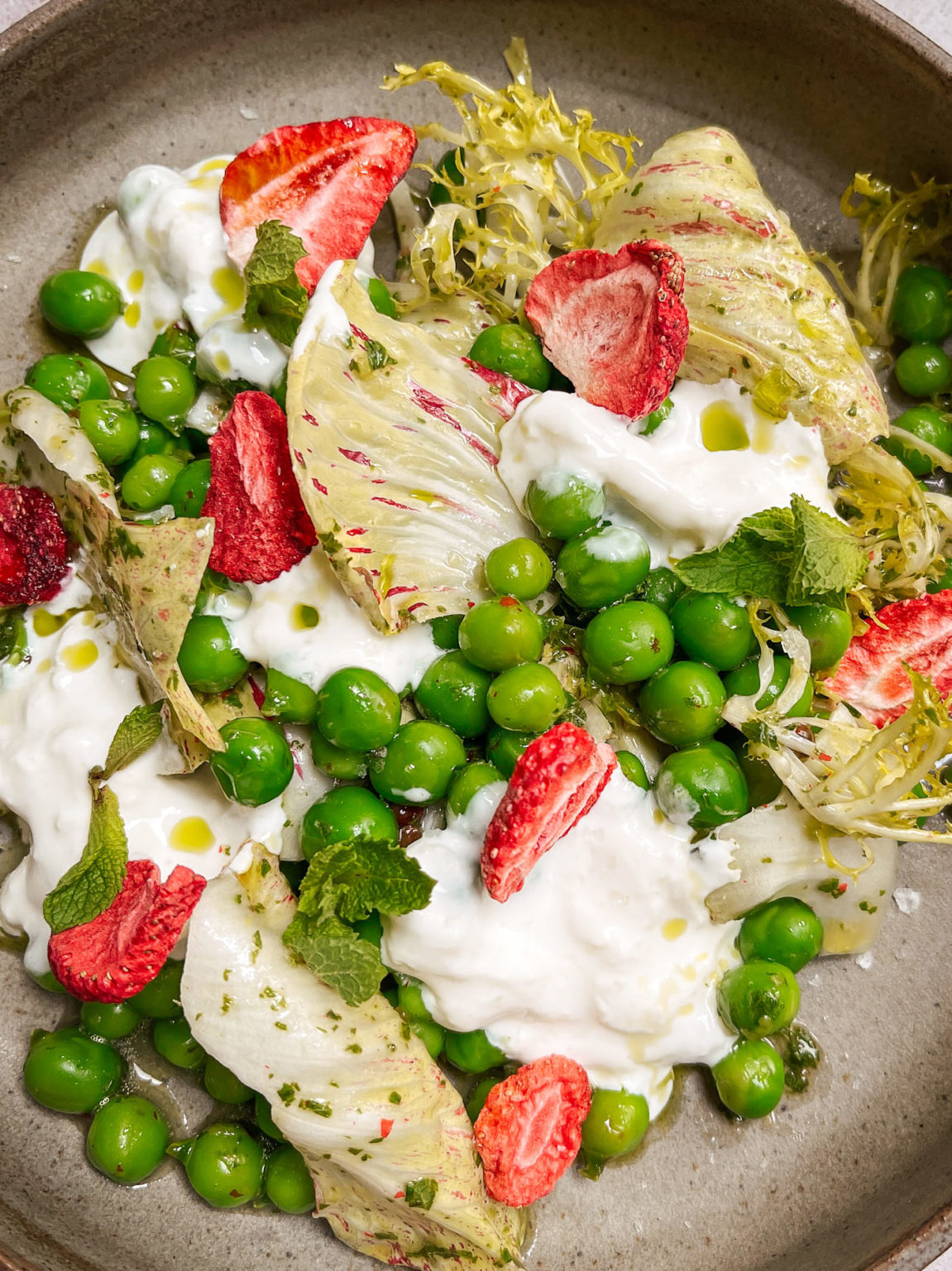 I couldn't complain about the salad though: the key is the quality of the ingredients, and the peas were as fresh as they come straight from the garden, the stracciatella was almost melting on my tongue, so rich. You don't hear much about this Italian delicacy in the shadow of the mozzarella di bufala, but in spring and summer it is a real treat! Let me show you a picture where the cheese is more visible (just like Saint-Éxupéry draws the open snake in The Little Prince):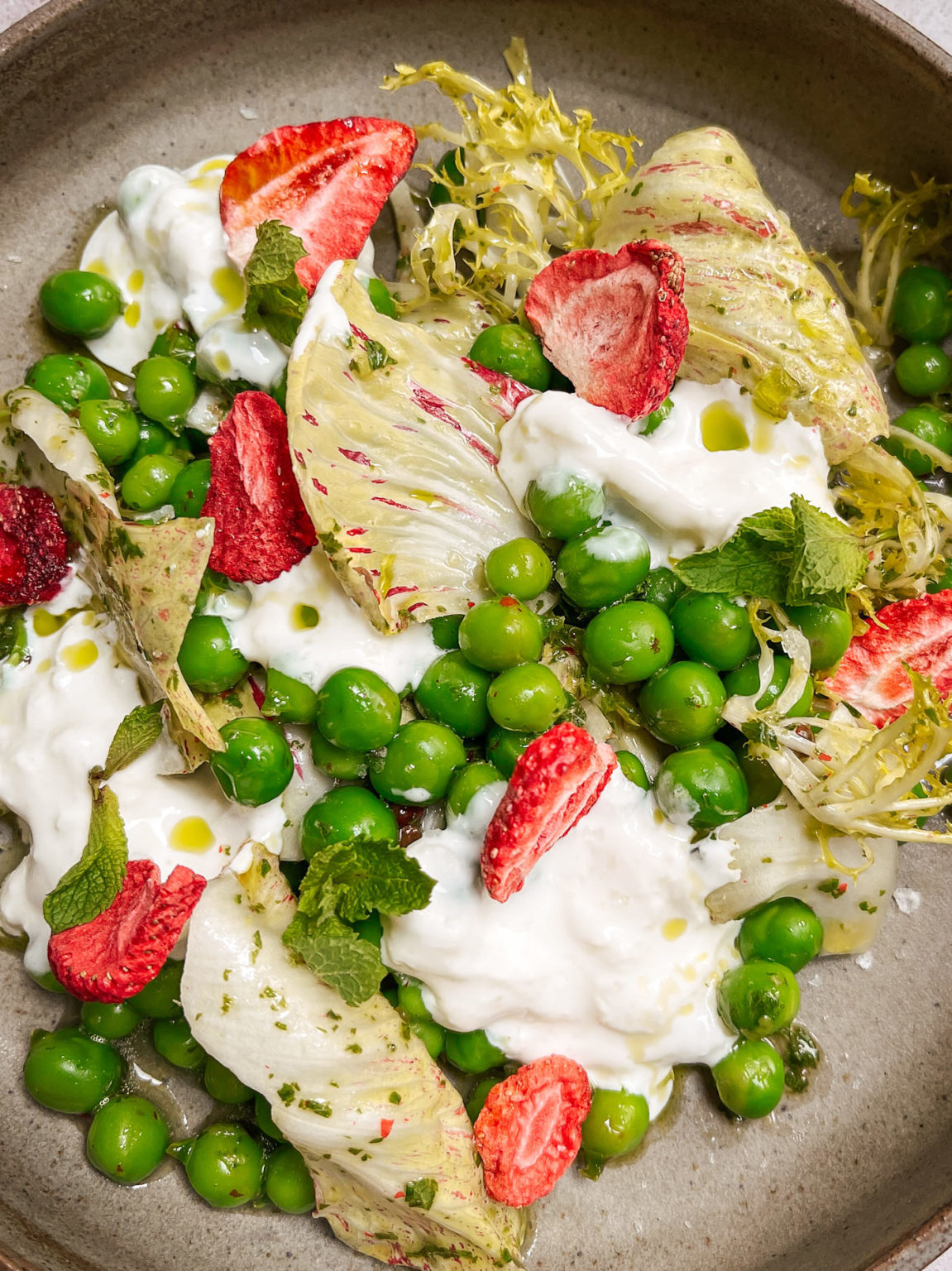 For mains I went with the Mangalitza cheek with savoy cabbage. The Mangalitza is an amazing Hungarian local pork with curly hair that is almost too cute to eat – but once you taste it you have to give up your concerns, it is so tender and flavourful. About two decades ago they were almost extinct, now it is the biggest hit even in the United States. My plate also included some spring potatoes and greens. All in all a nice dish, but not that memorable.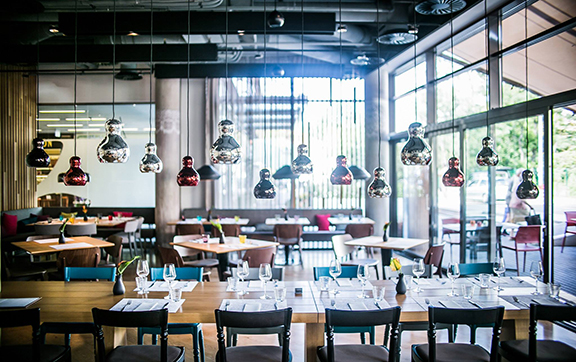 Ádám picked our common favourite: duck foie gras. It was served with gnocchi and asparagus. The garnish was good, but the foie gras… heavenly! Melting away as soon as it gets into your mouth. Just perfect. Hungary is second in foie gras production in the world (right after France), so it is quite available and affordable in our country, and our chefs know what to do with it. It is even more true in Tanti!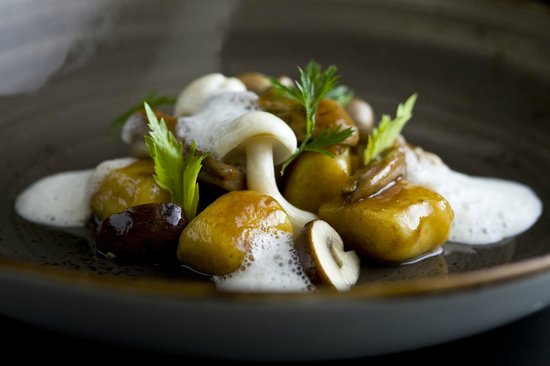 The portions are not too big, so we could easily finish with the two desserts. Ádám was sold when it came to the salted caramel, so he got the choux. The whipped cream in the pastry didn't make me very excited, but Ádám was more than pleased.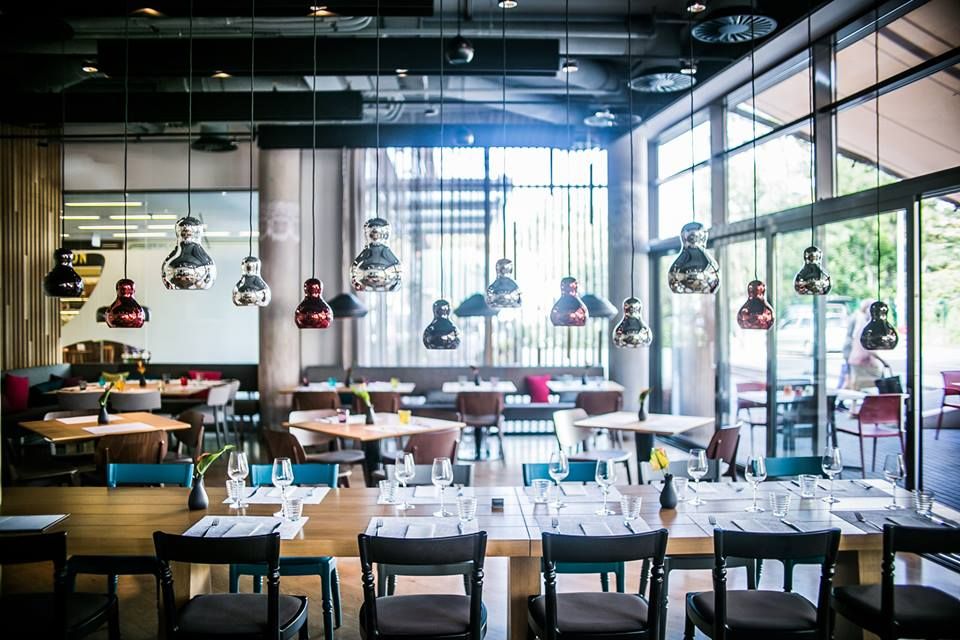 I decided on the lemon dessert and did not regret it, it was refreshing and not at all sweet.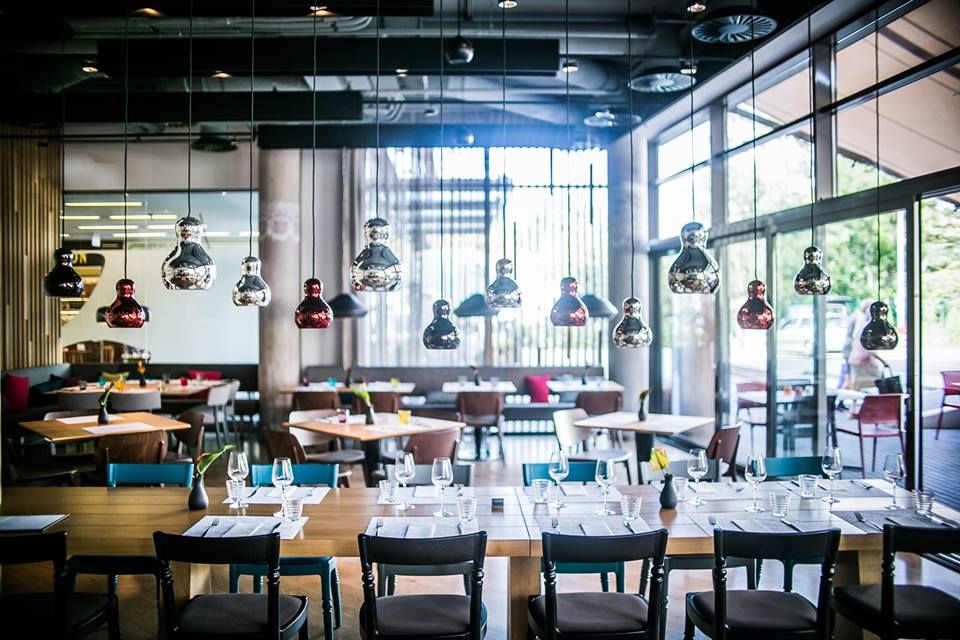 Now let's talk about the service. The waiters were helpful and pleasant, but extremely slow. We went in the end of the lunch hours, so only a few guests were around, but paying took almost more time than eating – and we heard this problem from the table next to us as well. An other annoying detail is that we requested tap water, but the waiter said "I am not supposed to serve you that". Ádám arrived earlier, so he could get hold on a glass of water, but I arrived a few minutes later, asked for it as well and never got it. This is something that Hungarian restaurants could definitely improve. When I was in New York I loved that my water glass was all the time refilled without asking – with tap water, for free.
A very positive detail in Tanti is that they work together with students of MOMA, the Hungarian Moholy-Nagy University of Arts and Design. Their plates give the restaurant a very unique voice, and it is a great opportunity for the young artists themselves.
The design of the restaurant itself is cosy and playful, the comfy chairs and soft carpets on the floor give you a feel of home. It might be surprising that Tanti is located in a (small) shopping mall, but the huge windows face the street full of trees, so you won't feel the difference. The menu changes often and seasonally, and most of their dishes are inspired by typical Hungarian recipes and ingredients.
We are very happy that Budapest has now four Michelin-star restaurants, and Tanti is definitely on the more affordable and more relaxed end of the scale. It is not located in your typical touristy area, which means it might be sometimes easier to book a table on shorter notice. Despite the flaws of service we would recommend it to try – and make sure you get foie gras if it is on the menu!
Edit: After two glorious years Tanti couldn't keep its Michelin star for 2017.
Tanti
District XII, Apor Vilmos tér 11-12.
Hegyvidék Központ shopping mall
+36 20 243 1565