The first thing we saw on facebook by accident was this video:
And this was it. Esca wasn't even open yet, and we were in love.
So we tried it as soon as possible, and we were not disappointed. Esca defines itself as a studio restaurant, and it means that they have only a few tables, a very intimate atmosphere with the open kitchen and in the middle of it Fehér Gábor, the chef. His calm and confident presence is almost relaxing to watch, his precise movements are always accompanied by his smile, and you can feel how much he cares about every single plate that leaves his kitchen.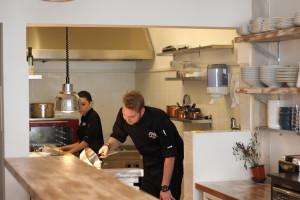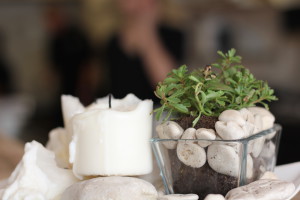 The Scandinavian interior is a reminder of Fehér's work experience in the North, and he brings this clear, bright style into his cooking as well, combined with some French training and Hungarian ingredients.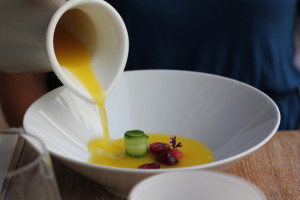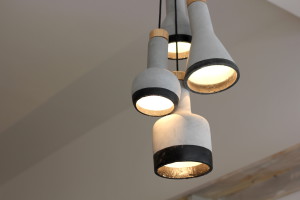 We went for lunch on one of the hottest days of this summer, so the first course just had to be a cold fruit soup. You know, Hungarians have a thing for soups. The menu changes daily, this time we had a cold orange soup with some sour cherries and cucumber. Let's be honest, it didn't differ much from an orange juice eaten with a spoon, but it still felt good and refreshing.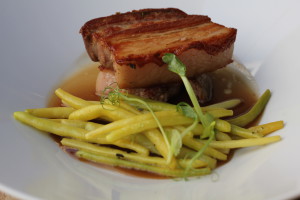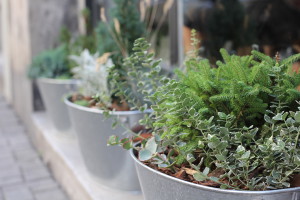 The main dish was pork belly with green beans – the waitress mentioned that the beans were grown in their own garden, like many other ingredients. And oh my was it delicious! The pork was a bit too heavy for 38 °C, nevertheless prepared in an excellent way, but the beans were really fresh, perfect for the season.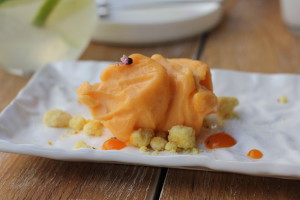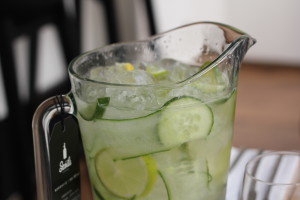 The dessert was apricot sorbet with some crunchy home made biscuit around – yummy, refreshing and totally seasonal. We also had a big jug of cucumber and lime lemonade that was completely natural and not too sweet at all. You can also find a limited but nice wine list, some local craft beer, and, of course, high quality pálinka. We were delighted to hear that they don't have any commercial soda, just their home made refreshments.
The prices are more than reasonable, the 3-course menu costed 2,550 HUF (appr. 8 EUR), but the à la carte looked just as promising. I also have to mention how nice our waitress was, smiling and patient even with the most annoying guests at the next table, very attentive but never too much.
We wish this team the best of luck, and we will definitely be back.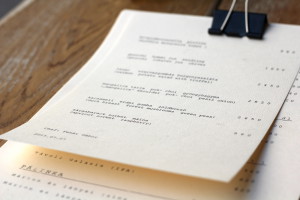 ESCA
Dohány street 29. (district 7)
+3620 360 0394
Tuesday-Saturday